Our Story
After years of loving coffee and coffee shops, in 2012 the Jenno family began their search for a coffee shop in Blaby.
Coffee Cosmo was registered and a premises was very nearly secured, as it happens next door to where Jenno's Coffee House stands today! Whilst this didn't ultimately come to fruition, four years later on the 29thSeptember 2016 the Jenno family and four very close friends opened Coffee Cosmo at 21 Leicester Road, Blaby Leicester.
Happily, some two years and two months later and with thanks to the support and loyalty of our amazing customers the decision was made to not only take the big step of looking for a second coffee house but to also take the opportunity to change the 'Coffee Cosmo' name to one which would be more uniquely ours and better represent our independent approach.
It was, with much delight that on 26th November 2018, 'Coffee Cosmo' became 'Jenno's Coffee House'.
The Next Step
In 2018 Everards, the family brewing business based in Leicestershire, were looking for an independent cafe/coffee shop to take up residency at their flagship Everards Meadows development.
After many meetings and presentations Jenno's Coffee House was chosen as the preferred provider.
We are naturally delighted and very grateful for the faith that Everards have put in us to deliver a customer experience befitting the surroundings. We hope we have managed to do this and that you enjoy our new coffee house.
Post Office Papers Fish Coffee
Interestingly, this is not the first retail business that the Jenno family have been involved in.
George Jenno of High Wycombe, Buckinghamshire (Great, Great Grandfather to the current family) who was born in 1874 and his wife Clara Flux from the Isle of Wight opened 'G.Jenno Post Office & Newsagents' in Terriers, High Wycombe in 1913. George and Clara, along with their dog Peter ran the Post Office for many years.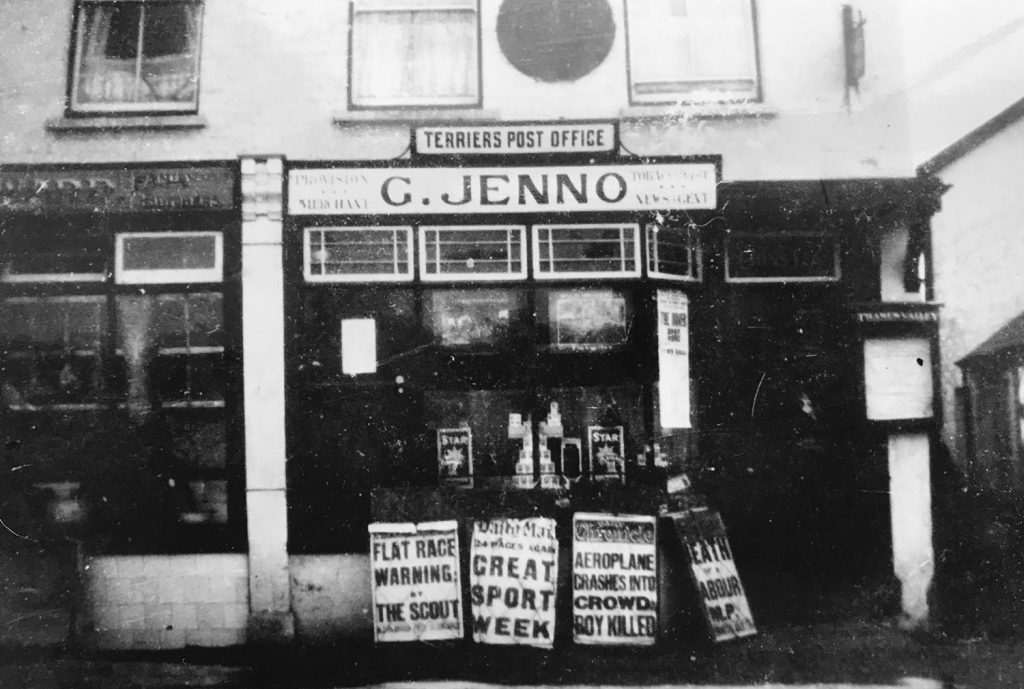 Also, in the 1970's, 'Tamworth Aquatics' in Tamworth Staffordshire was opened by Anthony Jenno (Grandad to the current family) which he ran until the late 1980's.
Taking inspiration from Grandad and Great Grandad we hope to keep the retail legacy alive.

We hope that you love your time at Jenno's Coffee House.